Wow what an incredible turn out for our fundraiser event . I cant thank you all enough for your support, your attendance, amazing classes, sound, music, generous donations fabulous foods and hands on help . It was such a powerful day, great atmosphere and positive community spirit.
We raised a whopping ........
3,200 EURO...
WELL DONE EVERYONE.
Special thanks to ABACAS SCHOOL AND Jacinta Walsh for donating the space and her time and Lisa Kennedy who has also put her time ,heart and soul into the organising of this event.
RAFFLE RESULTS AS FOLLOWS
1.NUTRITONAL THERAPY CONSOLTATION -Elma Martin
2.CRANIO SACRAL REFLEXOLOGY -LIZ KING
3. CREATION HAIR VOUCHER -NICOLA WATKIN
4. BOANN IRISH FELT DESIGN -Orla Ni Chiarba
5. BEE FREE KIDS CLOTHING-LINDA Linda Carroll
6. MASSAGE ANANDA CENTRE -ANNE COLLIER
7.TINY EYE PILLOWS -PAULINE FAGAN AND Seosaimhin McCarren
8. YOGA SHACK VOUCHER -GILLIAN Mc CARDLE
9. SONAIRTE YOGA VOUCHER- LIZ Lizzy Maguire
10. YOGABOANN YOGA VOUCHER -ELAINE Elaine White
11. SAMADHI YOGA VOUCHER -EMILY Emily Cummins
12. SHIRLI YOGA VOUCHER-NICOLA WATKIN
13 YOGA GARDEN VOUCHER -Gráinne O'Kane
14. PRENATAL YOGA VOUCHER -PATRICA FLANAGAN
15. BODY MASSAGE - KATE CHRISTIE
16. AMBER VOUCHER -RIANACH KENNEDY
17. MESS CHEF VOUCHER-ROSEMARY O DONOVAN
18. GEL POLISH -LAURA Laura Hale
19. IL FORNO VOUCHER -ANN WALSH
20. YOGA CHAKRA VOUCHER -SORCHA MOONEY
21. AVOCA GIFT -Eimear Cullen Hegarty
22. NAMASTE VOUCHER -LAURA BERIL Laura O'Riordan
23. ALL FOR 1 VOUCHER -ORLA Orlagh Drew
Please Share this timetable far and wide!!
The Drogheda Yoga FUNDRAISER Event
SUNDAY 26th JANUARY 2020
Commences 11am - 6:30pm
This is an DONATION BASED EVENT ... 
DROGHEDA YOGA FUNDRAISING EVENT
Sunday 26th JANUARY 2020
11am - 6:30pm
Venue: Drogheda Abacas School, Congress Avenue, DROGHEDA
https://goo.gl/maps/DtEERwkdBDnkmi1G9
DONATION BASED EVENT - All Welcome
1:30PM - 2PM - REFRESHMENTS AVAILABLE
2:15PM
Main hall

Relaxed movement &
Easy Breathing

Anto Kearney - Anthony Kearney YOGA

2:15pm
Orange room

Children's YOGA

Ashling Mockler - Yogashack Julianstown

3pm
Main hall

PILATES (suitable for all)

Mathew Stevens

3pm
Orange room

TEENS YOGA

Laura Berrill - Kamala YOGA Julianstown

3:45pm
Main Hall

HATHA YOGA

Shirli Muldoon
http://shirliyoga.com/

3:45pm
Orange room

FAMILY YOGA (4+ years)

Christine Breen
https://www.chroiyoga.com/

4:30pm
Main hall

VINYASA FLOW

Susan Farrell - Susan Farrell YOGA 

4:30pm
Orange room

RESTORATIVE YOGA

Brenda Rock - Ananda Centre
https://anandacentre.com/

5:15pm
Main hall

MANTRA AND MUSIC

Miriam Gaynor - Pavan YOGA

5:00pm
Orange room

INVERSION WORKSHOP

Elaine Tobin - Elaine Tobin Yoga

5:30pm
Main hall

SOUND BATH

Lorna Evers Monaghan
 6:15pm Raffle and Closing Main hall
Please email Babs at [email protected] for any inquires.
All Donations and Support welcome - All proceeds going to WIRES https://www.wires.org.au/

Prizes for the raffle on Sunday 26th January coming in daily, if you would like to donate a prize it's still not to late to get in touch
Email- [email protected]
PLEASE NOTE-
14th Prize Body Massage Deborah Weadick
15th Prize Voucher Amber Shop
16th Prize Mess Chef Voucher Roisin Matthews
17TH Prize Il Forno voucher 
18th Prize gel polish voucher
 DONATION BESED CLASS DECEMBER 2019 FOR D.A.R.  RAISED AN INCREDIBLE 400 EURO . MYSELF AND DROGHEDA ANIMAL RESCUE ARE VERY GRATEFUL.
Next  Workshop - DECEMBER 27TH 10 AM -11 30 AM DETOX HEATED FLOW WITH BABS DONATION BASED ALL PROCEEDS TO DAR
_________________________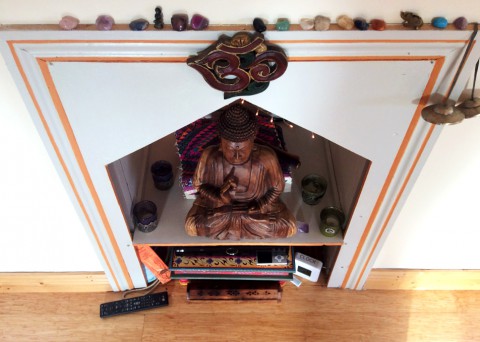 PREVIOUS WORKSHOPS AND COMMENTS
YOGINOMAD workshops.
Yoga boann, Ken Neera and Gabby would like to thank all who attended the fantastic YOGINOMAD workshops.
This was Gabbys and Neeras first time to Ireland and were pleasantly surprised with the huge attendance, the dedication and eagerness shown by all and of coarse the welcoming smiles. These were very challenging workshops and we did explore some of the more advanced asana ,kriyas and pranayama and for some it was a new experience and from feedback everyone loved the challenge and enjoyed the fun ,sweat and laughter. As always lunch was served and we all enjoyed the chat and as usual food was delicious. Gabby and Neera found the atmosphere very warming and friendly so again well done everyone. Special thanks to Gabby and Neera ,thanks to all the families who stayed hope you had a pleasant stay.
TO VIEW PHOTOS OF NEERA SCOTT WORKSHOP JOIN YOGABOANN ON FACEBOOK.
WWW.YOGI-NOMAD.ORG
HAITI fundraising day
Thanks to everyone who attended, donated and participated in our HAITI fundraising day. We raised 650 euro. I am overwhelmed at the generosity of everyone and the community spirit shown. To me this was the practice of true yoga ,the coming together of everyone offering whatever they could from the heart, money, prizes ,therapies ,classes etc. Special thanks to Deborah, Cora, Laura, Ken and Crispo ,The life support therapy clinic, Southshore therapy , Southgate gym and Only natural .
Anthony Kearney Workshop
Anthony and yogaboann once again thank all students that attended Anto,s workshop at yogaboann. As before we had a full house, high spirits, great yoga and an overall great day. Feedback again was very positive and everyone worked deep and reaped the benefits. We all enjoyed the well earned lunch and thanks again to those who helped. Anthony will be back soon so please keep an eye on the workshop page as booking early is essential.

"Three hours felt like three minutes, beautiful room, wonderful food complimented by fantastic yoga." Aine
"I found the studio warm, light, airy and very spacious. As a man practicing yoga its great to have the space to stretch out comfortably, and the surrounding country side is a beautiful setting for the practice, so attending the workshop was great....and you get an all you can eat lunch afterwards. I tip my hat to Babs for what she has achieved in providing a great yoga studio" Ken
"Anthony's workshop was both gentle and inclusive, giving me, a relatively new student of yoga, a deeper understanding of how best to practice." Julie
"Really enjoyed the workshop. I thought Anthony brought a real stillness and quietness to the practice focusing on breath awareness throughout the whole workshop...it was more like a moving meditation than a full on Ashtanga practice, would love to see him back on a regular basis." Deobrah
"For such a gentle practice it has had a surprisingly deep therapeutic effect on an acutely painful back problem which is pain free for the first time in two months, i think for the first time I was breathing consciously through the entire practice and the difference is amazing." Rosa