DECEMBER 28TH JOIN BABS FOR A 2 HOUR FLOW 11AM -1PM.
Expect a  dynamic practice in a heated room focusing on stimulating the digestive system with the purpose of aiding the detoxification of the body. Students will experience sequences of poses including twists, bends and stretches that massage the digestive path . We will undo that sluggish feeling .
COST 20 EURO 
WRI FUDRAISER DAY MAY 8TH SEE POSTER AND TIMETABLE ON OUR FACEBOOK PAGE 
Previous fundraisers-
Wow what an incredible turn out for our fundraiser event . I cant thank you all enough for your support, your attendance, amazing classes, sound, music, generous donations fabulous foods and hands on help . It was such a powerful day, great atmosphere and positive community spirit.
We raised a whopping ........
3,200 EURO...
WELL DONE EVERYONE.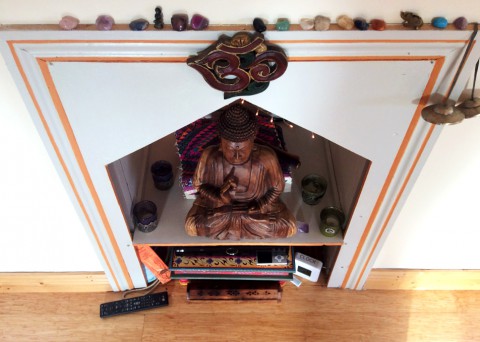 PREVIOUS WORKSHOPS AND COMMENTS
YOGINOMAD workshops.
Yoga boann, Ken Neera and Gabby would like to thank all who attended the fantastic YOGINOMAD workshops.
This was Gabbys and Neeras first time to Ireland and were pleasantly surprised with the huge attendance, the dedication and eagerness shown by all and of coarse the welcoming smiles. These were very challenging workshops and we did explore some of the more advanced asana ,kriyas and pranayama and for some it was a new experience and from feedback everyone loved the challenge and enjoyed the fun ,sweat and laughter. As always lunch was served and we all enjoyed the chat and as usual food was delicious. Gabby and Neera found the atmosphere very warming and friendly so again well done everyone. Special thanks to Gabby and Neera ,thanks to all the families who stayed hope you had a pleasant stay.
TO VIEW PHOTOS OF NEERA SCOTT WORKSHOP JOIN YOGABOANN ON FACEBOOK.
WWW.YOGI-NOMAD.ORG
HAITI fundraising day
Thanks to everyone who attended, donated and participated in our HAITI fundraising day. We raised 650 euro. I am overwhelmed at the generosity of everyone and the community spirit shown. To me this was the practice of true yoga ,the coming together of everyone offering whatever they could from the heart, money, prizes ,therapies ,classes etc. Special thanks to Deborah, Cora, Laura, Ken and Crispo ,The life support therapy clinic, Southshore therapy , Southgate gym and Only natural .
Anthony Kearney Workshop
Anthony and yogaboann once again thank all students that attended Anto,s workshop at yogaboann. As before we had a full house, high spirits, great yoga and an overall great day. Feedback again was very positive and everyone worked deep and reaped the benefits. We all enjoyed the well earned lunch and thanks again to those who helped. Anthony will be back soon so please keep an eye on the workshop page as booking early is essential.

"Three hours felt like three minutes, beautiful room, wonderful food complimented by fantastic yoga." Aine
"I found the studio warm, light, airy and very spacious. As a man practicing yoga its great to have the space to stretch out comfortably, and the surrounding country side is a beautiful setting for the practice, so attending the workshop was great....and you get an all you can eat lunch afterwards. I tip my hat to Babs for what she has achieved in providing a great yoga studio" Ken
"Anthony's workshop was both gentle and inclusive, giving me, a relatively new student of yoga, a deeper understanding of how best to practice." Julie
"Really enjoyed the workshop. I thought Anthony brought a real stillness and quietness to the practice focusing on breath awareness throughout the whole workshop...it was more like a moving meditation than a full on Ashtanga practice, would love to see him back on a regular basis." Deobrah
"For such a gentle practice it has had a surprisingly deep therapeutic effect on an acutely painful back problem which is pain free for the first time in two months, i think for the first time I was breathing consciously through the entire practice and the difference is amazing." Rosa